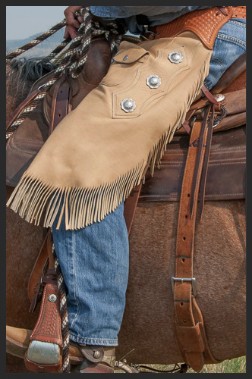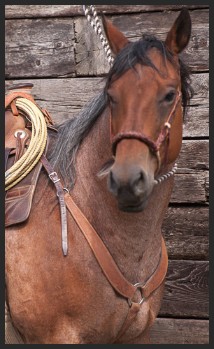 Hot weather chinks--light weight leather with a color that reflects the sun. We build chinks and leggings to meet the demands of your work or play.
This breast collar is designed to help your horse do his work. It flexes as he moves and gives his shoulders freedom of movement. We can make them plain or fancy.
Breast Collars, Chinks, Side-Arm Holsters and More

We can also create custom saddle bags and other beautiful saddle accessories.
Below are a few possible design options for holsters.